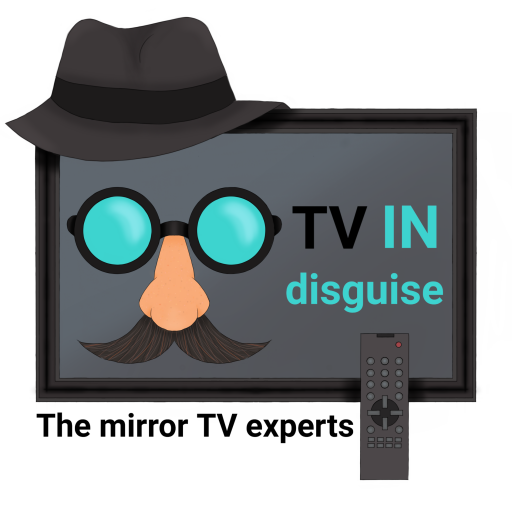 Excellent service and TV looks superb
We saw the hidden TV concept at the Home Renovation show in Harrogate and thought is was a superb idea. After discussions with TV In Disguise we were delighted with the ordering process and instillation. The mirror looks superb on the wall and the television picture is excellent. We are delighted with the total package offered by TV In Disguise.
Outstanding customer service.
Perfect Mirror TV and excellent service
Our 50 inch Samsung Frame mirror TV in gold ornate frame looks perfect in our Victorian period living room. Installed last month it seems to have been there forever it fits in so well. TV quality is great with lots of features and the ability to display works of art from the art library or your own photos.
Installation was very efficient and the whole team provided great advice, help and service at a reasonable price.
If you want a mirror tv then we highly recommend TV in Disguise!
43" gold ornate frame for Samsung Frame TV
Thanks to Debbie and all the team at TV in disguise. Great product and service.
Great service and advice
The team at tvindisguise were excellent, both in terms of advising which TV I needed and in the delivery and installation. I would have no hesitation on recommending them to anyone interested in buying a TV in disguise .
Totally in disguise
We have a room which would make a TV look completely alien, having lived in this house for many years without TV in this particular room for aesthetic purposes we found TV in Disguise. Simple choice of mirrors and guided by the team on choice of TV, all very helpful and professional, delivery was on time and after sales help and advice has been beyond expectations. Great product and service, highly recommended, we are very very pleased alround.
Thank you TVindesguise.
Response from TV IN disguise
Thanks you for your review – We are glad you like it! Kind Regards All the team at TV IN disguise.