Bathroom TV
Bathroom TV – TubTainment by Techvision.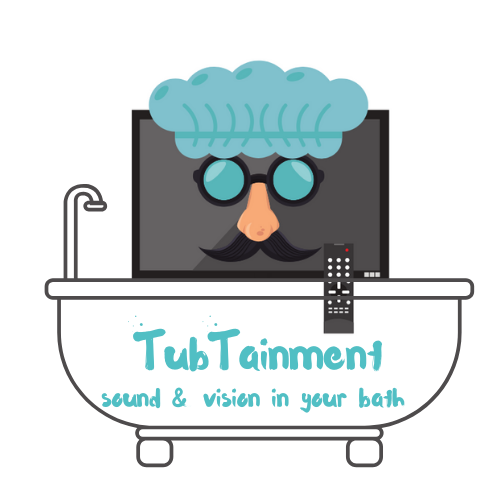 Our bathroom TVs sit discreetly behind heated, toughened glass screens, in a range of finishes, to blend in with your bathroom design. All our TVs are SMART TVs, so you can stream all your favourite online shows.
Sony BRAVIA TV
We are now fitting the Sony Bravia TV as standard in all our Bathroom TVs. This is a great upgrade from our previous models as it offers a Smart LED TV 1080p HD and Freeview HD and WIFI connectivity.
TV Size
The bathroom TV is currently available in 2 sizes. 32 inch and 43 inch.
The 32 inch is fitted with Sony BRAVIA KDL32WD751 and the 43 inch is fitted with the Sony BRAVIA KD43XG7003BU.
Bathroom TV Glass
Is available in Silver Dielectric glass, giving the bathroom a very modern look.
Glass Size
For the 32″ its 500mm X 790mm and for the 43″ its 640mm X 1040mm. Give us a ring if you want something a different size – it's not a problem!
Sound
Our sound system works by transferring vibration energy, through your bath tub and converting the vibrations into sound waves. This effect means that you not only hear the sound, but you feel the vibrations too. The experience has been described as that of being at a live concert.