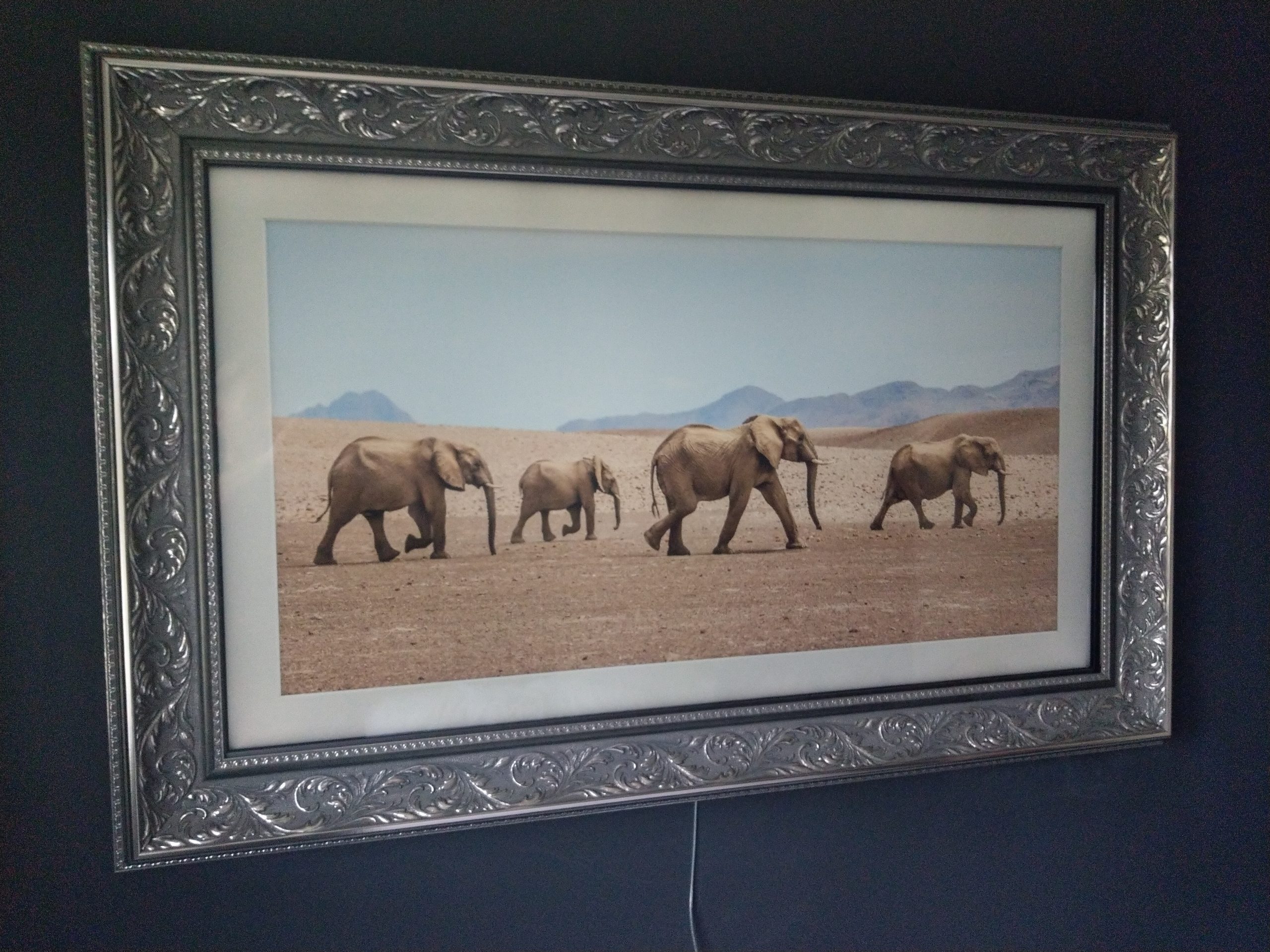 Do you have a Samsung the Frame TV?
Do you want to change the Frame to match your home perfectly?
Customisable Frame Bezel Kit for the Samsung The Frame TV
Over the last few months we have had lots of people contacting us asking if we could do them a frame for the "Samsung The Frame (2020) QLED TV"
So instead of the standard boring frame that comes with the TV, you could get one that can match's perfectly to your home or office.
It's taken a little bit of working out, but we are pleased to announce that we are now able to "frame" the Samsung Frame.
Samsung the Frame Frame Kits
The Kit is easy to assemble. It's designed so you can only fit it the correct way and all you need is a screw drive (Phillips +)
Simply just fix the four peaces of frame together with the brackets provided and then hang it over your TV and you will transform your room.
Samsung the frame models
Our kits work with both the 2019 and 2020 models so you don't need to worry. Just select the correct size of your TV and your off.
Our frames
All our standard frames are available in the kits so have a look at our frames gallery here first.
You can also order a frame sample if your not sure what your want. You can get them from the shop here.
Hows it work
It's all realy simple.
Once you know what frame you want and you are sure of the size of your Samsung Frame TV. Just head over to the shop.
Select the Frame kits category. choose the size of your TV and then from the drop down select the colour and Style of the frame you require and that's it.
We will post it out to you with a week
Frame Kit for Samsung The Fame