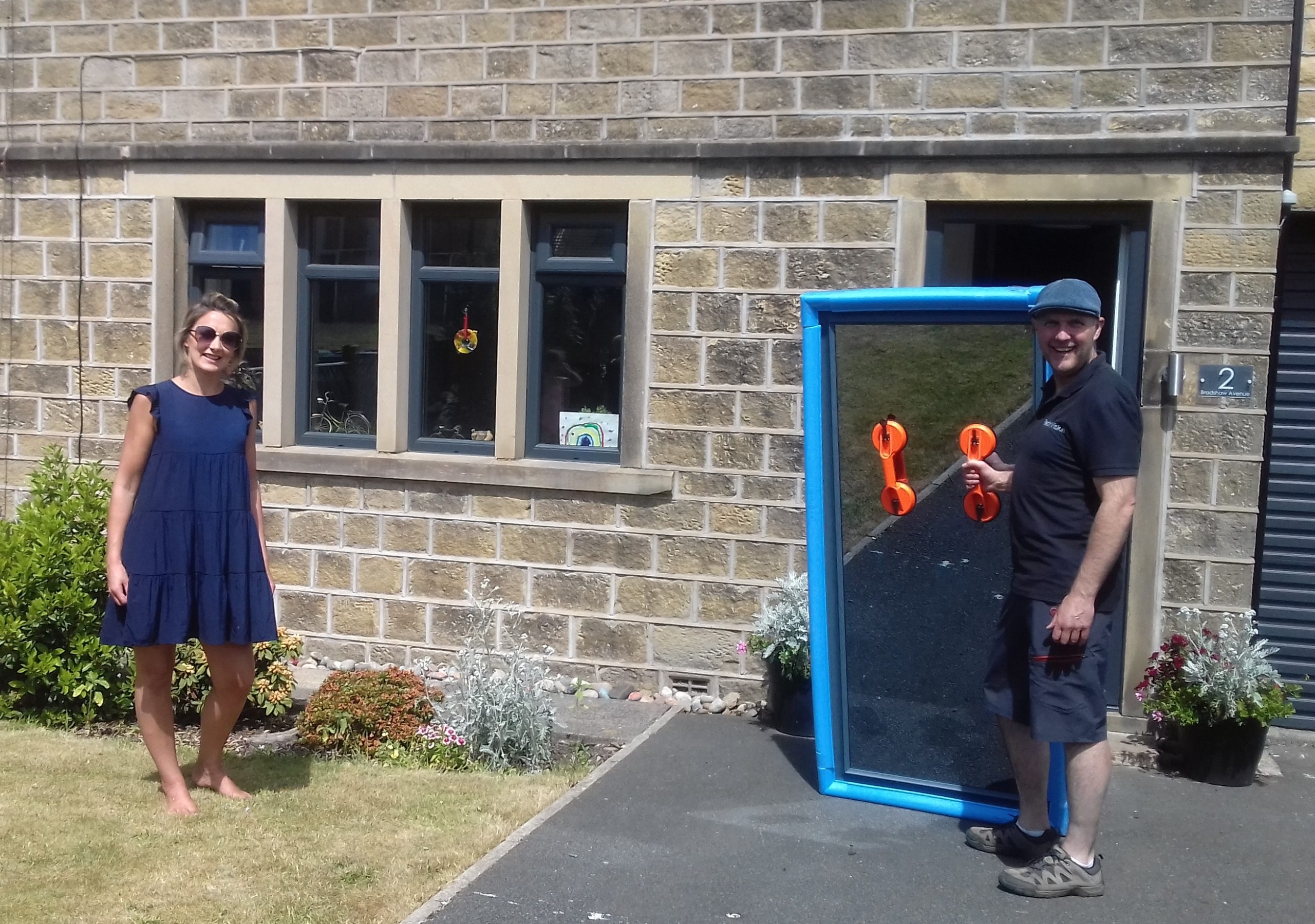 Yesterday we delivered a bespoke full-length Framed Mirror TV (worth over £1000) to our Facebook competition winner, Emma Lindop. Having won the competition, Emma was given a choice of frames and colours, to blend in with her decor. She decided to go with the 'Spoon Blue Distressed' frame , which we think matches her bedroom perfectly.
We're pleased to hear that Emma is happy with the TV and she's sent us some amazing photos of the TV installed.
"So I entered a Facebook competition… as you do… 'write a comment and win a mirror tv' … never thought for a second that I might ACTUALLY WIN a super mega awesome smart tv integrated in a beautiful mirror!!!
Here she is, in her new home. Thank you so much TV IN disguise!! I got to choose my own frame and the service was exceptional. I would 100% recommend" .

wrote Emma
Enjoy Emma and thank you for taking part!
If you're interested in buying a full-length Framed Mirror TV, please take a look in our shop.