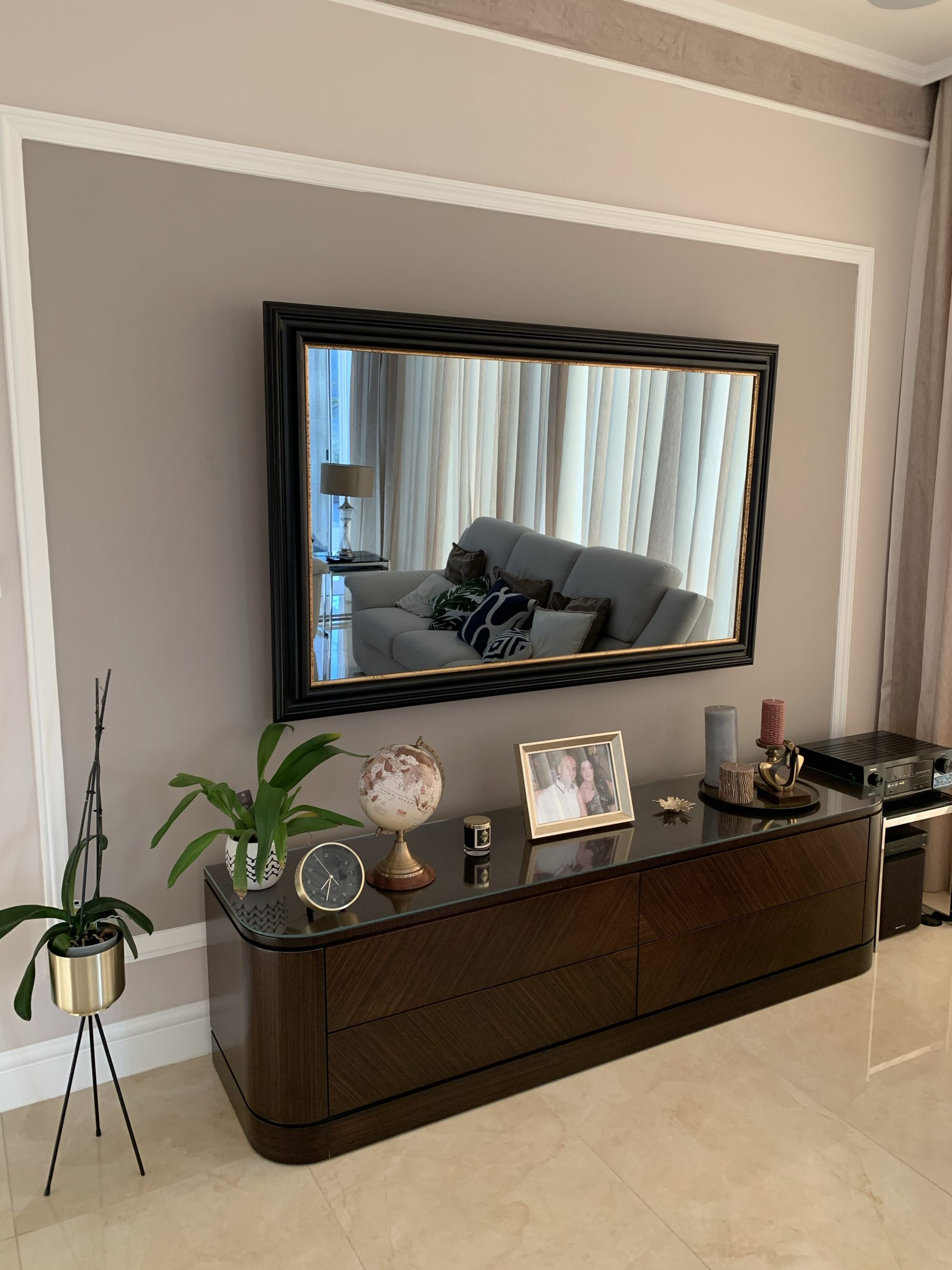 "I ordered a mirror TV frame 65″ from this company.

Their support and feedback throughout the agreement and purchase process was impeccable.

The frame arrived in Malta without problems and mounting it was not difficult either thanks to the instructions they send us.

We recommend this company and their product.

Well done."

Johann C
65″ Mirror TV in a Scoop Darkwood Gold Frame
This is a beautiful 65 inch Q90T Samsung TV in a Scoop Darkwood Gold frame from our "Top Hat" Range.
You can look at all the frames in our frames gallery here.
Build your own framed mirror TV
If you want to "BYO" using our design tool in the shop just follow the link below.