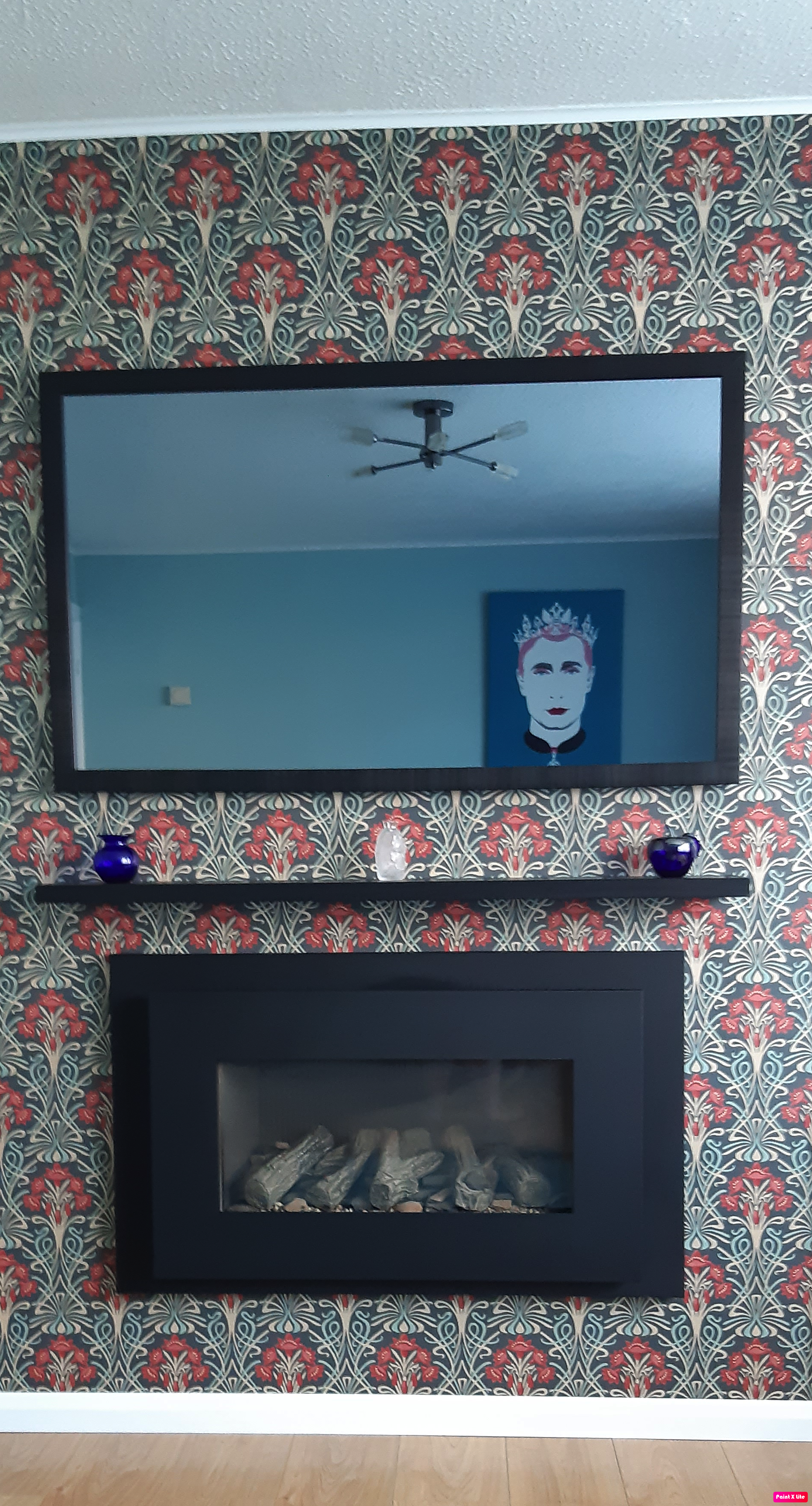 "I absolutely hate TV's dominating the room, so was overjoyed to find this product/company!

I now have a super-slim mirror, which no one realises is also our TV – perfect!

I had to ring the company a couple of times to check some points that I was unsure on and they were super helpful, as were the delivery team.

Overall, very satisfied indeed and have recommended the product to friends and family"

Sue B
50″ Samsung The Frame 2021 Flat Crosshatch Black
This is the Samsung frame Art mode TV that comes with a "One Connect Box" making it very easy to install and "hide" the wires as it only has one.
This one cable not only does the power but also lets you connect your sky or dvd player with a standard HDMI cable.
Shop Now
If you want to have a look at all our 50″ Mirror TVs just head over to the shop.
And don't forget to check out our frames page here before you order.