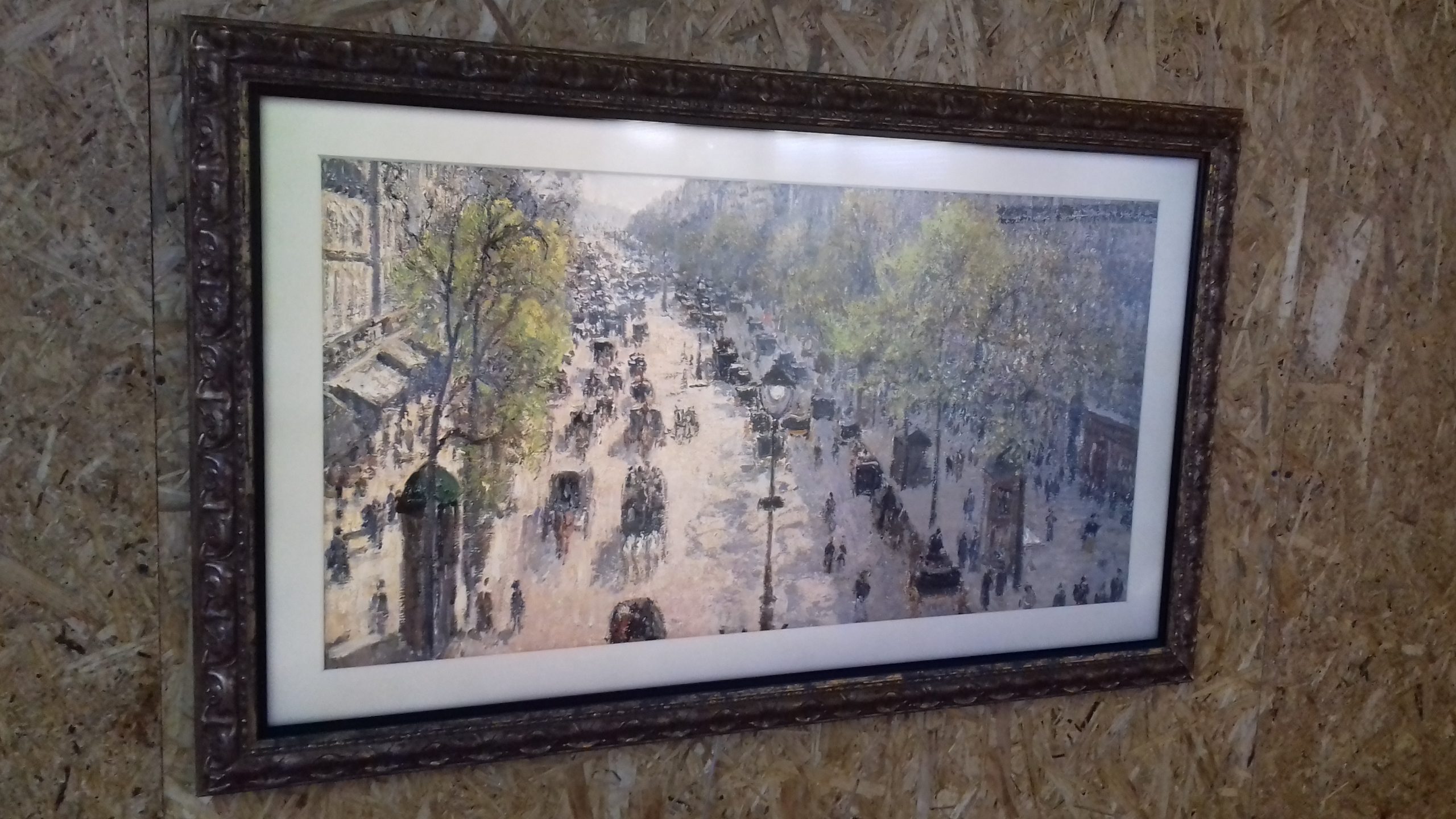 Our Wood Frame Bezels "Hangover" are specifically designed to work with a "Samsung the Frame" 2019, 2020 and 2021 TV
It comes ready made and so all you have to do is "hang" it on your Samsung the frame TV.
Hanging your new wood frame really is this easy!
"I love my [Samsung the] framed TV – it was not an easy task as my TV is in an alcove, so there was not much space to play with. But the TV in Disguise team were great and came up with the answer for me and I now have a framed telly which enhances my living room and doesn't dominate it"

Joyce Lettis
Wood Bezel Frames
We have add lots of beautiful wood frame bezels for you to choose from, so you can get the perfect match for your home or office.
If you want to look all our frames just head over to our frames page here
And you can always order some samples before hand here
So if you want a fancy frame bezel for your Samsung the Frame TV – Shop now.
Samsung the Frame Wood Frame Bezels